Who are among our happiest customers?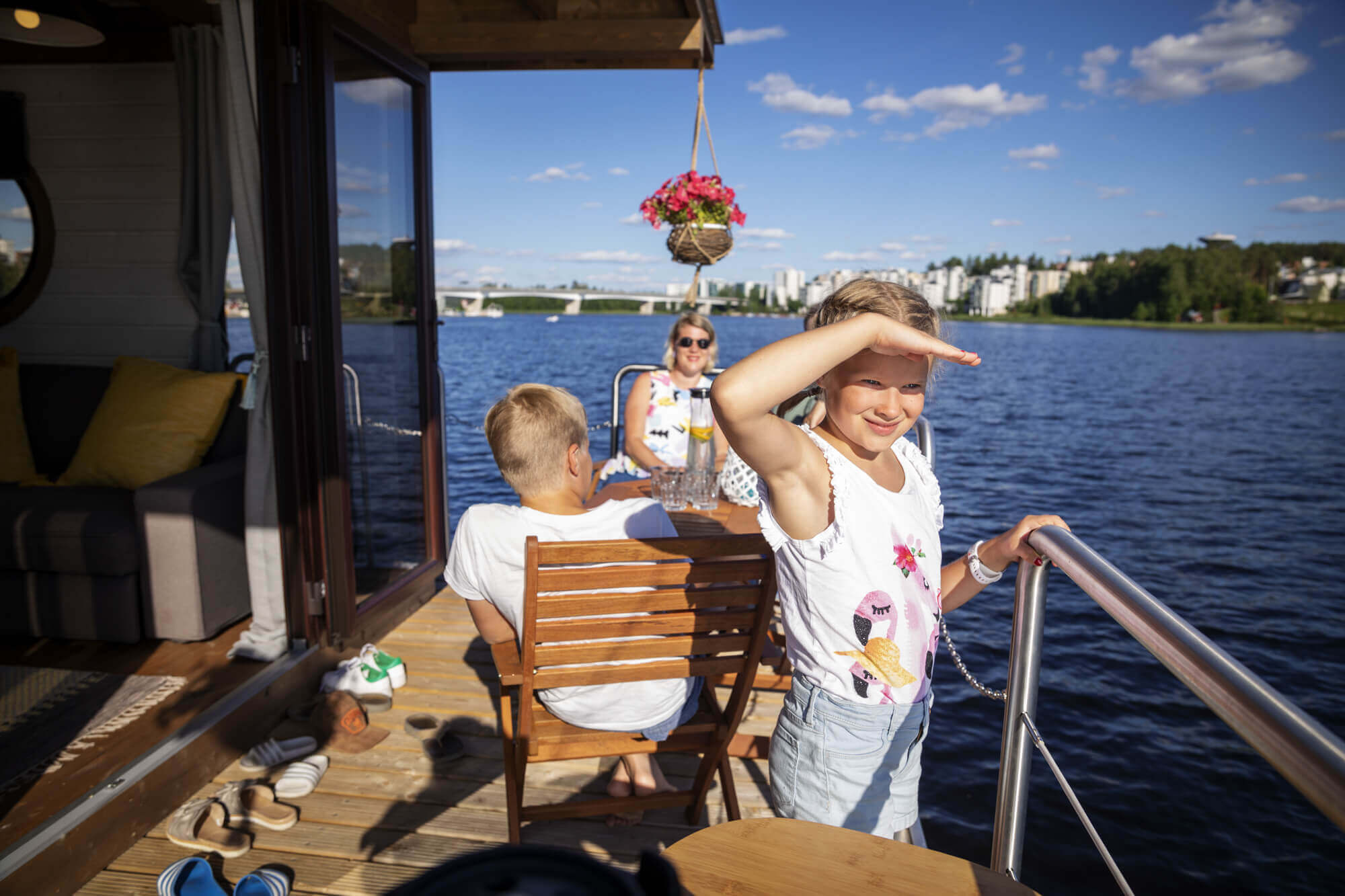 We all want our children to bring the happiest moments from their childhood. But when daily care and even Christmas gifts fade easily from their memory, the happiest holidays find their way as some of the fondest memories into their adulthood years!
Take your family on an amazing adventure where you can have lots of fun,
---
maximum comfort and fascinating freedom on the water. Our houseboats are designed with families in mind, with spacious, safe, and airy accommodation with different spaces where you can enjoy quality time all together.
In this high-quality wooden houseboat, you will find everything you need for a pleasant leisure time or working with a computer. Enjoy your time with your family as this houseboat comes fully equipped and requires very little maintenance.
What also comes to mind when traveling with little ones is safety. Therefore every houseboat comes with a set of vests, specially designed partitions, extra lifeboat, lockable doors etc. We know that safety comes first that is why we paid special attention to every little detail to ensure the safety of big and small passengers.
More about Technical maintenance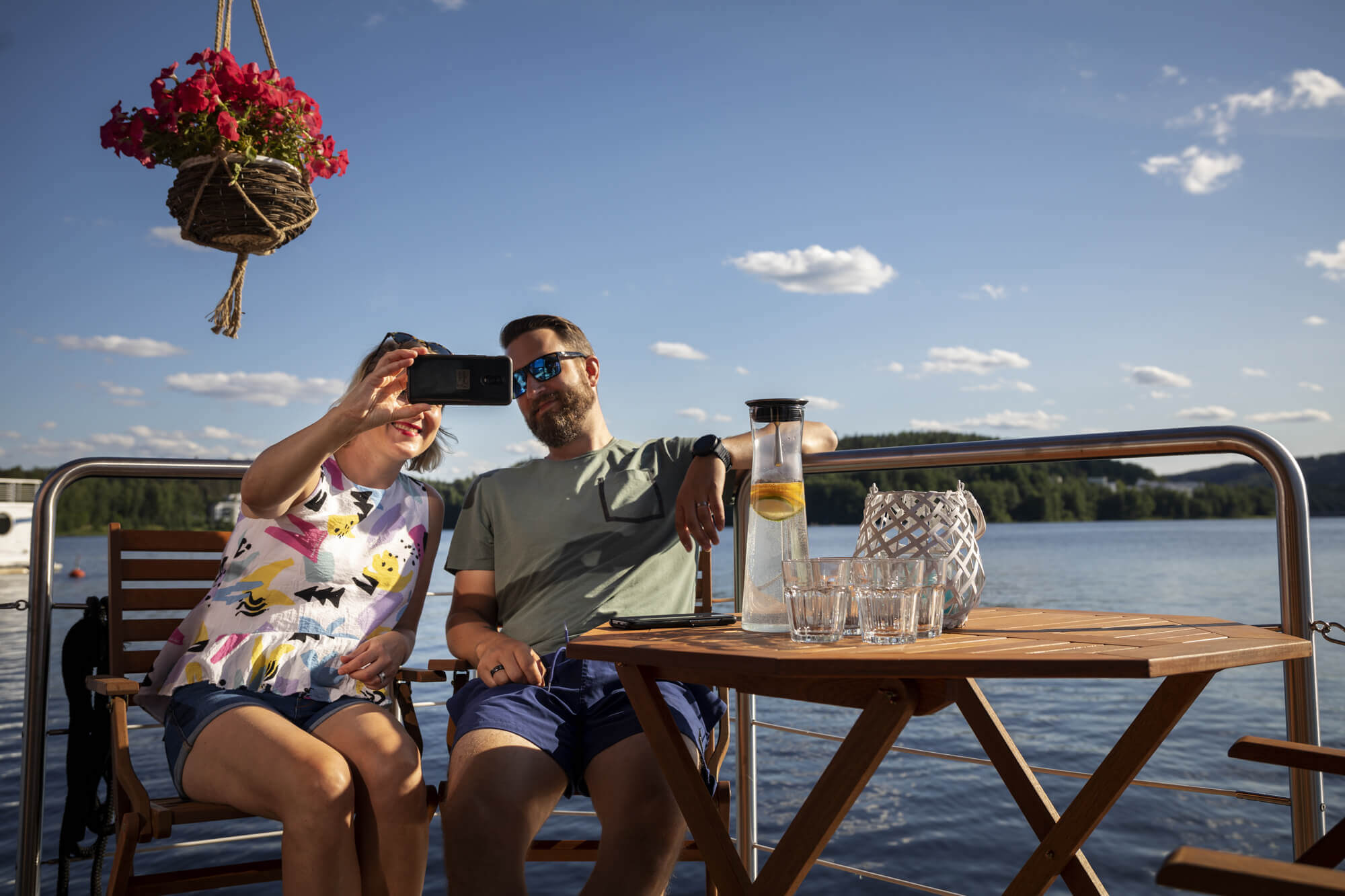 Make your dream of life by (or rather on!) the water come true!
Start your adventure today with that special someone in your life and share unforgettable memories that come with traveling. Experience nature from a new, fascinating side and escape the stress and hectic pace of mass tourism. Whether that is the first morning, looking out the window
---
when you can enjoy peaceful water, that first night's sunset with a glass of wine or an old book you always wanted to read during peaceful day hours – all those things will allow you to experience living in a completely different way.
Relax in the most pleasant way and enjoy your completely individual trip through the peaceful waters.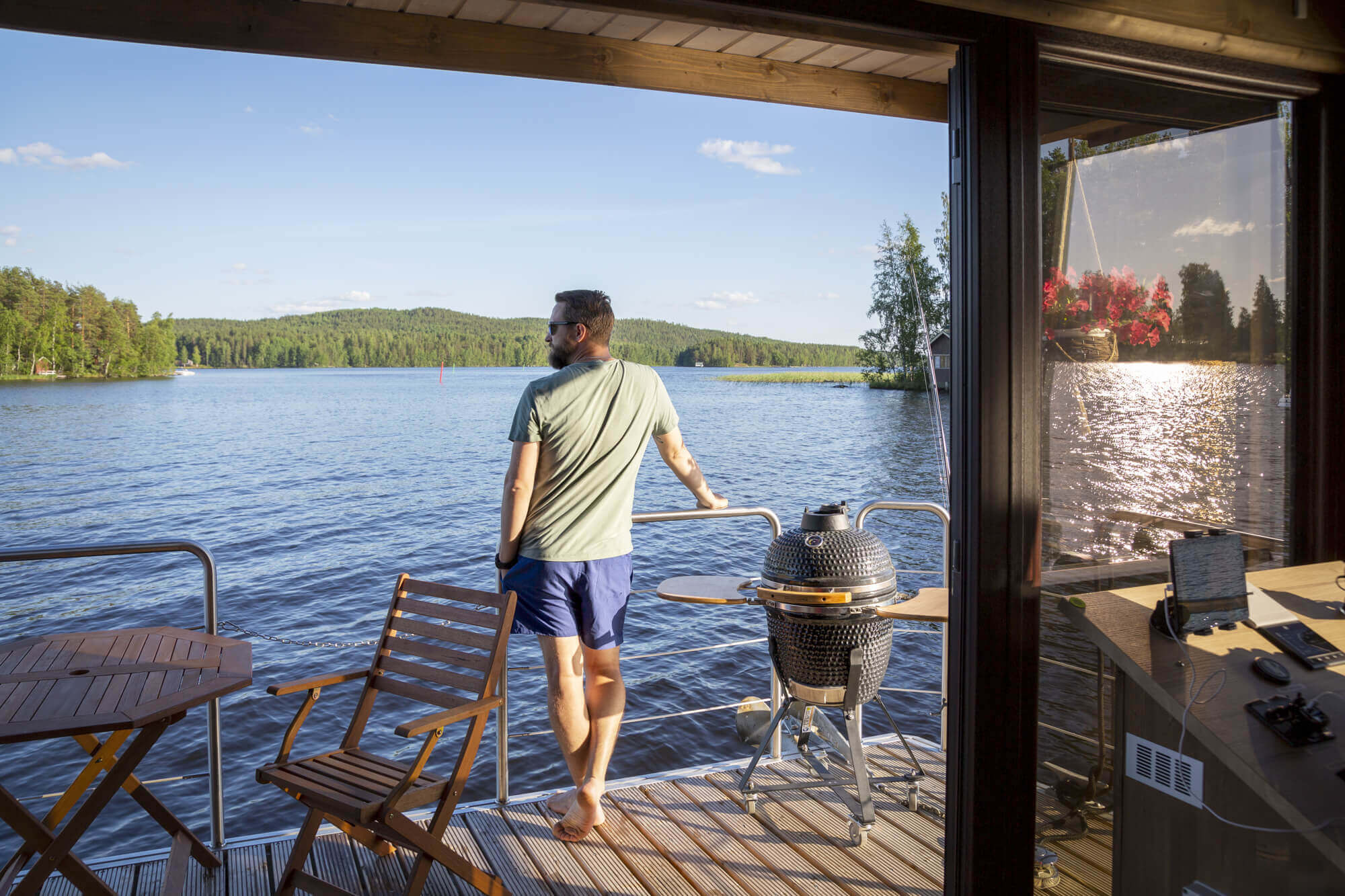 If you are working in a hospitality business and would like to include in your portfolio some very unique assets, look no further as houseboat is a new trendy idea your clients will love to rent! Houseboat holiday ideas are perfect for individual travelers as well as birdwatchers, sightseers, explorers, history buffs, photographers and many more.
Made for comfort our highest quality houseboats can easily
---
accommodate up to 10 people, depending on the size of the boat:
NS18 - 2 + 1 person;
NS21 - 4 + 1 person;
NS36 - 4 + 2 person;
NS42 - 6 + 2 person;
That is why it is perfect for families and companies of any size.
Each houseboat has its own beautifully fitted bathroom with a hot shower, bedroom and even sauna. Therefore it is perfect for short breaks, a week's holiday and other types of leisure time.
Interested?
House boat for daily use, romantic place for your
holiday or a good rental investment.
---
Keep in touch!
Let's get in touch and discuss your expectations and
options to have an exlusive houseboat!